Digital Dew Point Meters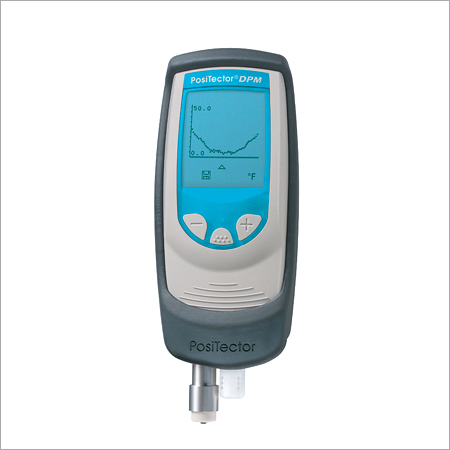 Digital Dew Point Meters
Product Description
Digital Dew Point Meters

Climatic Condition Testing
Climatic condition testing is essential for successful coating applications. During the application of a coating, the presence of moisture in the environment or on the work surface, often results in a poor quality finish. It is essential that air temperature, surface temperature, relative humidity and dew point are all measured. Ambient conditions should be taken before work begins each day and monitored periodically throughout the day.

Magnetic Surface Thermometer

Its very important to know the temperature of your steel when calculating Dew Point. Use this simple dial thermometer with a cover glass and magnetic base to check surface temperatures.

Digital Dew Point Meters

Measures climatic parameters including air temperature, surface temperature, relative humidity, wet bulb temperature, dew point temperature and difference between surface and dew point temperatures. Ideal for protective coating / painting field.

Whirling Hygrometer

This hand held Whirling Hygrometer is used for obtaining wet and dry bulb temperatures.

Dew Point Calculator

Designed to quickly and accurately convert temperature values to Dew point and percentage Relative Humidity (%RH), using slide rule technology.

Kestrel 3000 Pocket Weather Meter

Measures wind speed, air temperature, wind chill, relative humidity, dew point and heat stress index. Pocket-sized and easy to use, the Kestrel allows you to take fast, accurate reading of the environmental conditions whenever and wherever you are.

Digital Thermometer

Model 307 thermometers are compact size low cost units. It will fulfill the need for most everyday application. Suitable for any K type probe. Range 200oC - 1370oC.
Technical Specification
| | |
| --- | --- |
| Brand | Blastline |
| Application | Laboratory |
| Range | -10 to 50 deg C |
| Accuracy | (+/-) 1 % |
| Display | Digital |
| Input Mode | button |