Copper Slag Abrasive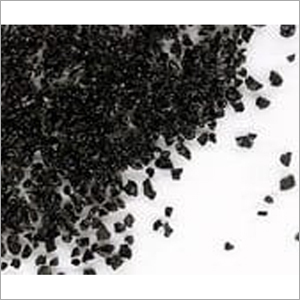 Copper Slag Abrasive
Product Description
Copper Slag Abrasive is a hard, cubical, and reactive sandblasting media. It is produced during pyrometallurgical production of copper from copper ores contains materials like iron, alumina and more. This slag is used to make the products like cement, fill, ballast, abrasive, aggregate, roofing granules and more. It is best suited for open blast cleaning and due to it's low silica content it does not pose any health hazards created by silica sand. It's sharp, hard particles can provide a fast cleaning action and an excellent surface profile. Copper Slag Abrasive is ideal for cleaning structural steel, bridges, tanks, ships & water towers.

Copper Slag

Metal-refining industry, waste, by-product
Shiny or dull, dark brown to black, irregular particles
Medium performance abrasive
Tends to be dusty and shatter on impact
Limited use for ultra hibuild coating removal.
Technical Specification
| | |
| --- | --- |
| Color | Black |
| Material | Copper |
| Application | Sandblasting |
| Abrasive Grain | 1 - 2 mm |
| Packaging Type | Bag |
| Packaging Size | Customized |